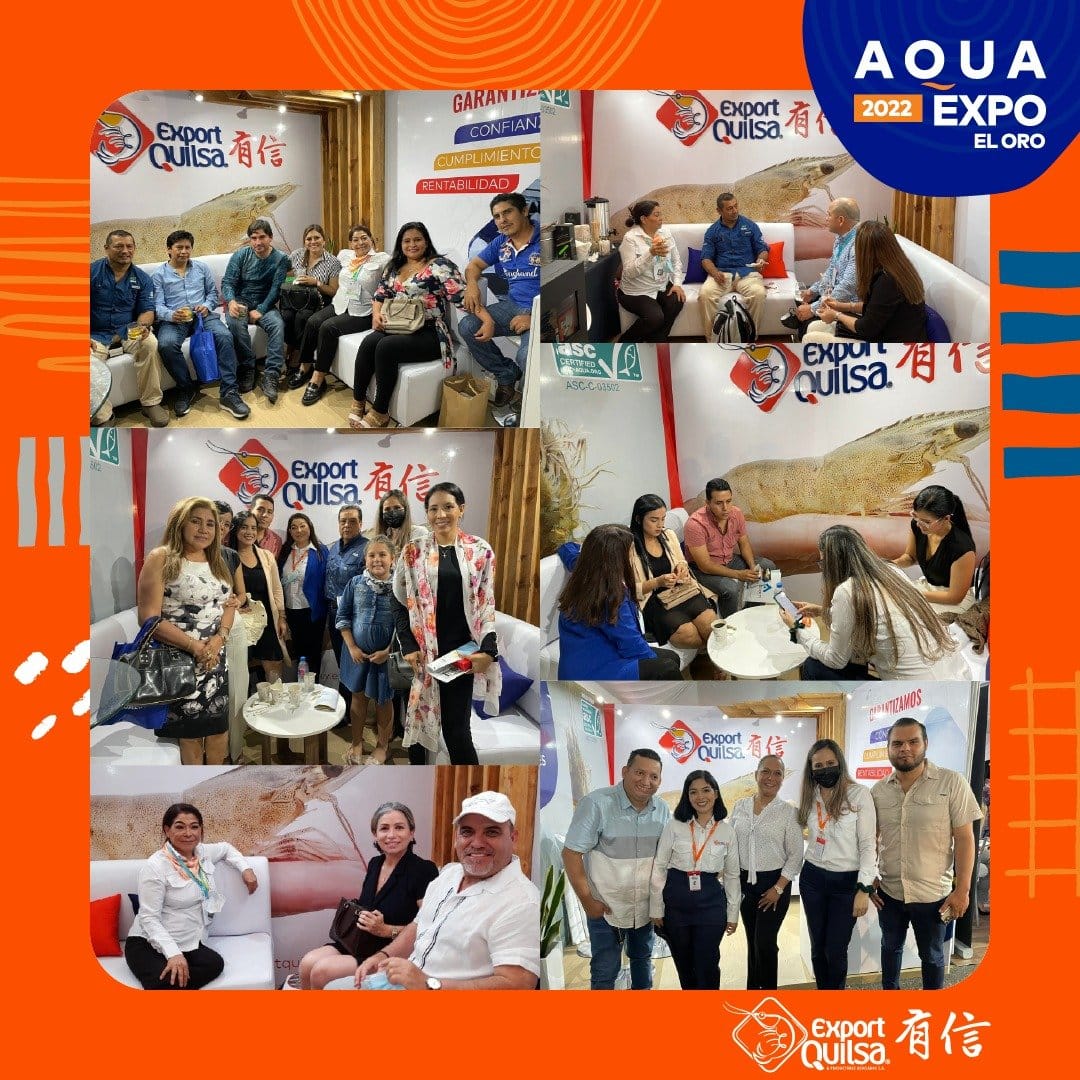 28 Jul

Aqua expo see you in the next edition

In the month of July the Aqua Expo Gold 2022 took place at the Oro Verde hotel in Machala, where they participated more than 60 Ecuadorian and foreign companies, more than 100 stands where companies exhibited the highlights of their shrimp products.

Exportquilsa was part of that edition which was full of fun and great exhibitors who made this event a success, the fair was organized by the National Chamber of Aquaculture whose purpose is to strengthen knowledge through different national and international exhibitors and at the same time show the best of the shrimp industry in one place.

Thank you to all our dear producers from Ourense for visiting us and being part of the #AQUAEXPO El Oro 2022, we loved welcoming you at our stand. See you at the next edition in Guayaquil!