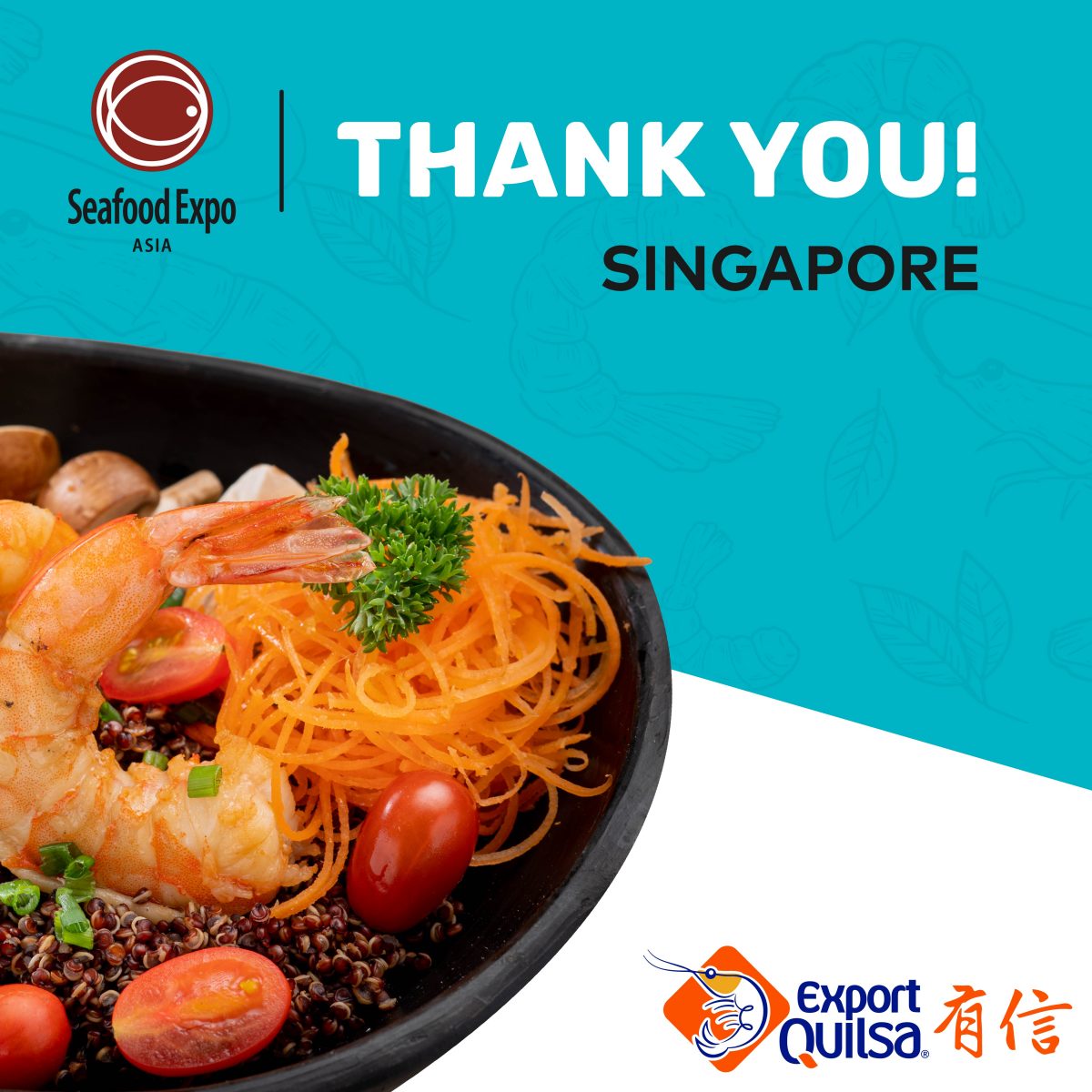 23 Sep

The Seafood Expo Asia – Singapore 2022

Exportquilsa for the first time in #Singapore! Thank you all for visiting us at the 10th edition of Seafood Expo Asia. The Seafood Expo Asia is known as one of the most important seafood fairs in ASIA

The event was held from September 14 to September 16 at the Suntec Singapore Convention & Exhibition Centre. Exportquilsa participated in the Ecuador pavilion with the "First Class Shrimp" badge with 144m2.

Singapore is an important business hub for world trade. It is the world's busiest shipping hub connected to 600 ports in more than 120 countries. Its airport, Singapore Changi Airport, is a leading regional air hub and recognized as one of the best internationally.

During the three-day Seafood Expo Asia exhibition, 209 exhibiting companies representing 42 countries will showcase their new products, equipment and services. Buyers from the restaurant, supermarket, hotel and catering industry, as well as importers and distributors from across Asia visit the event in search of innovative fresh, frozen, chilled, canned and value-added seafood products to meet the growing demand for their products. customers.

We were happy to receive our clients at our booth and offer them the best shrimp in the world.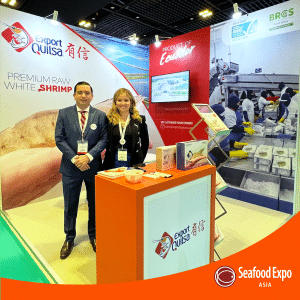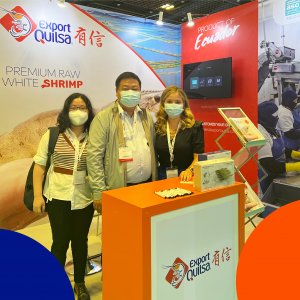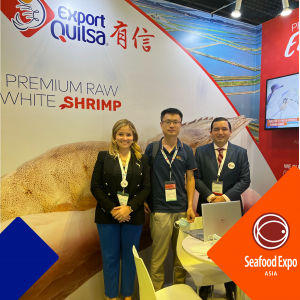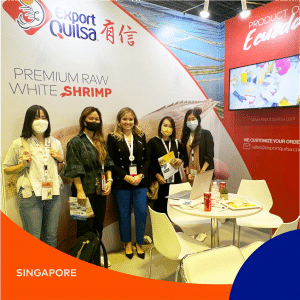 Thank you for this huge experience!