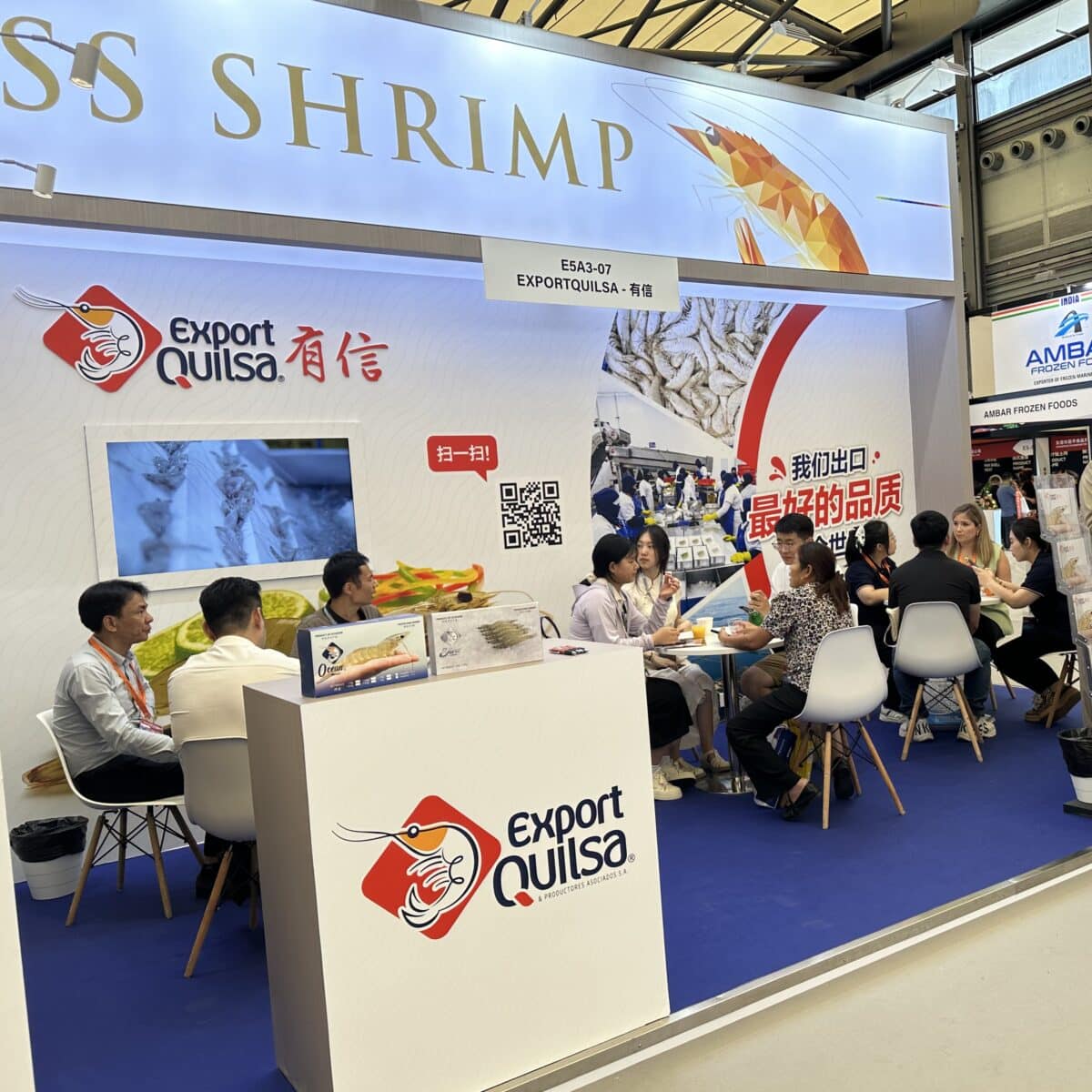 25 Aug

SIFSE – Shanghai 2023!

The Shanghai International Fisheries and Seafood Exhibition is an event that brought together aquaculture companies from all over the world. This exhibition has established itself as the main event of the aquatic products industry in Asia. The fair was held in Shanghai, China from August 23 to 25 and was attended by more than 4,000 exhibitors, including Ecuador.

We participated in the "First Class Shrimp" stand and during the exhibition Exportquilsa stood out as the number 1 company with its star product, the 12kg brine. Undoubtedly, this recognition represents one of the most significant achievements in our institutional history, we are even more committed to send products of the highest quality.      

Thank you all for your continued support!

Follow us on our social networks.