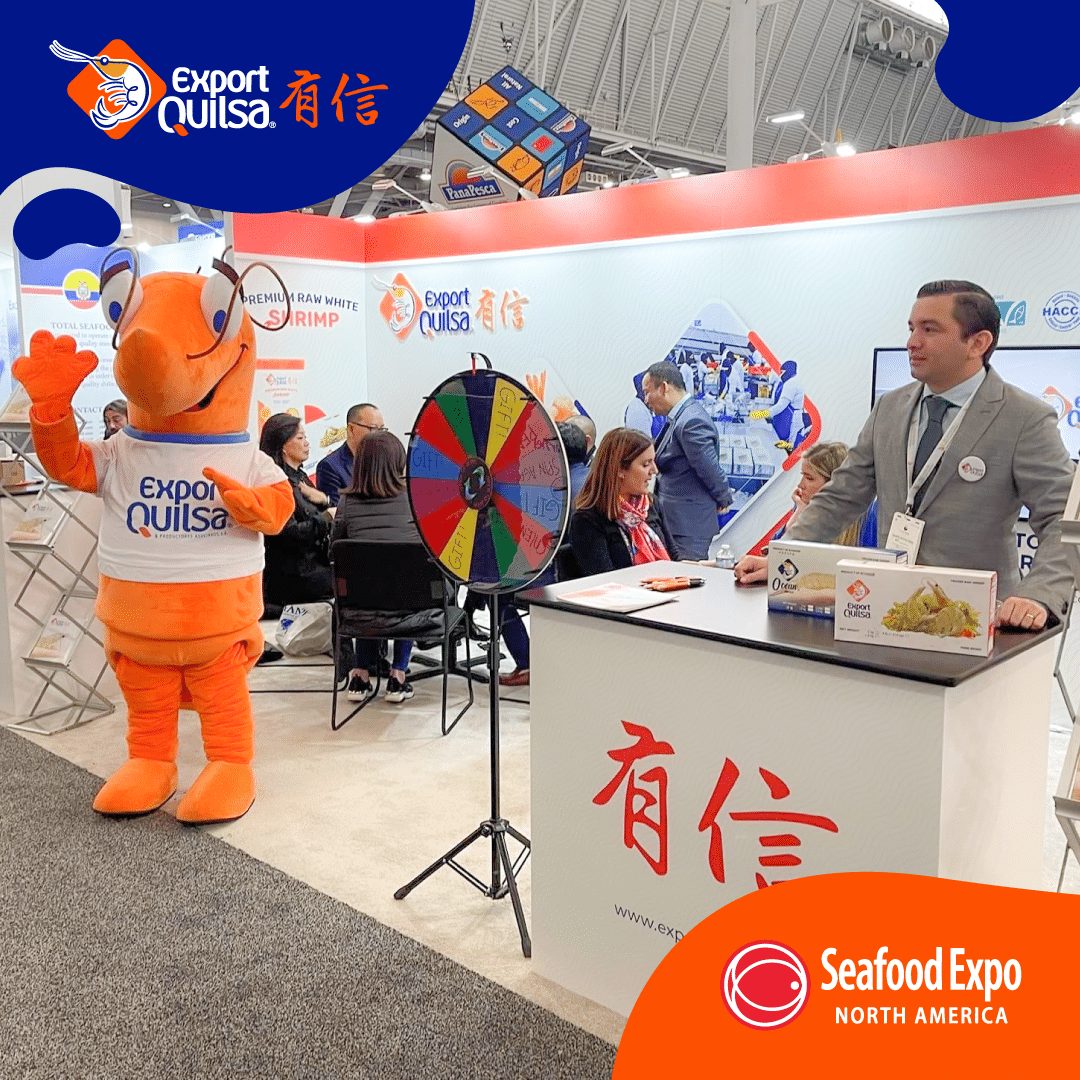 21 Mar

SENA 2023 Boston

The Seafood Expo North America event took place March 12-14 at the Boston Convention and Exhibition Center, with the distinctive "Ecuador First Class Shrimp", this exposition is one of the most important seafood events in North America, where

Seafood Expo North America/Seafood Processing North America is North America's largest seafood trade exposition that gathers exhibiting suppliers from 50 countries under one roof, year-after-year, with one goal in mind: provide North America's seafood buyers a one-stop-shop to access everything seafood, face-to-face. This includes discovering, sampling and sourcing products; meeting with current or new suppliers; networking with industry colleagues; and so much more!

We were present in the Ecuadorian pavilion with a stand of 18m2 and also for the first time we had the special presentation of Tito the shrimp, which stole the eyes of the attendees, we thank all our customers and friends for visiting us during the event, which was a success.

¡Boston, see you next year!