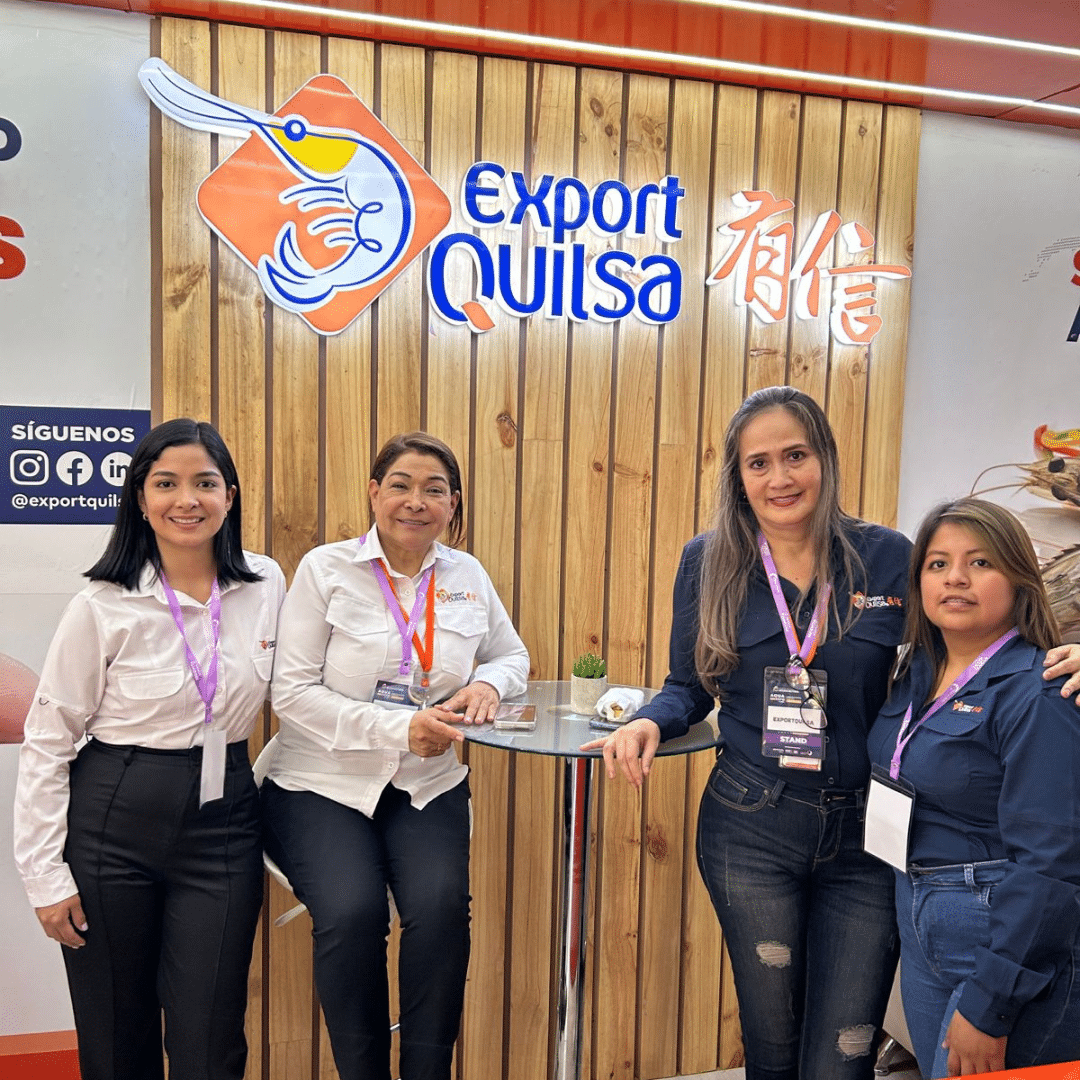 11 Jul

We participated in the Aqua expo El Oro 2023

The Aqua Expo El Oro was held July 11-13 at the Hotel Oro Verde in Machala and was organized by the National Chamber of Aquaculture. It was a trade fair with more than 100 stands and a scientific-technical congress. Seventy-three Ecuadorian and foreign companies participated in the fair, exhibiting the highlights of their portfolio of products and services. The objective of the Exposition was to promote knowledge and innovation in the industry on a global scale.

Exportquilsa was present and received producers, clients and suppliers of the sector during the three days of the exhibition. Visitors had the opportunity to participate in several activities that the company organized during the exhibition, we hope to count on your presence next year again.

See you in the next edition!

We invite you to watch a summary of this event.